How Lianhua Qingwen Jiaonang Capsule Help You
---
Traditional Chinese medicine Lianhua Qingwen capsule has been proven effective for the treatment of COVID-19, China's top respiratory expert Zhong Nanshan said in a webinar with overseas Chinese students on Monday.  
"It's the first time in the world that we have enough evidence to prove Lianhua Qingwen capsule is effective and can help patients recover," Zhong said, adding they have just finished an experiment and the results are promising and were published.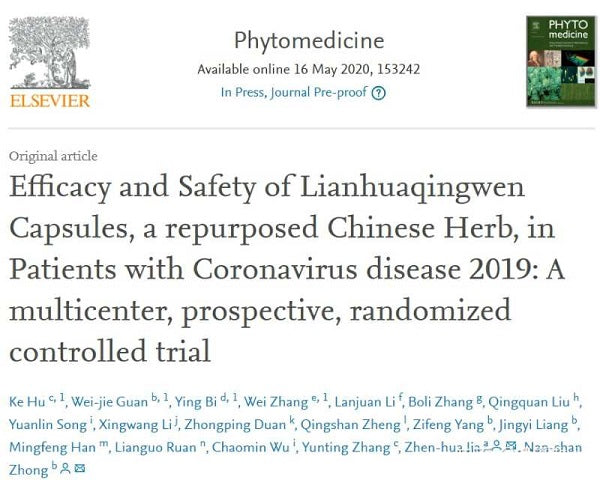 Zhong said that, according to the experiment, the traditional Chinese medicine can weakly inhibit the virus and repair cell injuries and inflammation caused by the virus. For patients showing mild symptoms, Lianhua Qingwen would be more effective.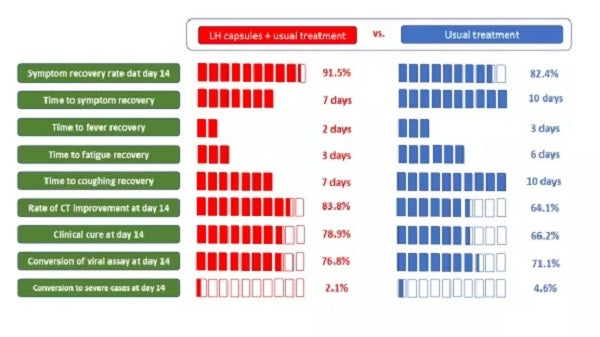 For the treatment of COVID-19, the main effects of Lianhua Qingwen are as follows: First, after taking the capsule, patients' symptoms improve quickly, recovery rate up to 91.5%, conversion to severe cases down to 2.1%. Second, CT scan result also shows that patients recover faster than the control group. Third, the capsule can shorten fever & coughting time.